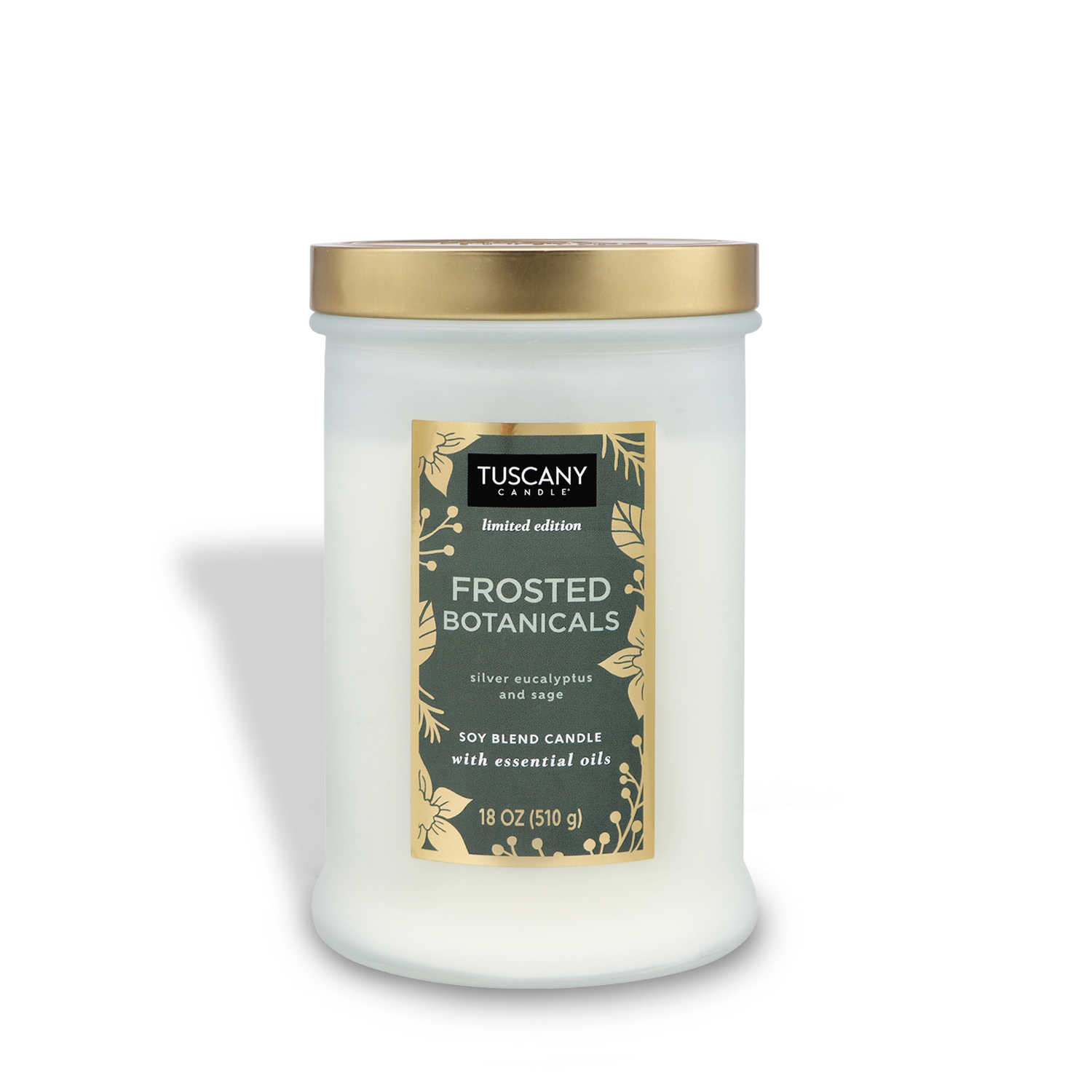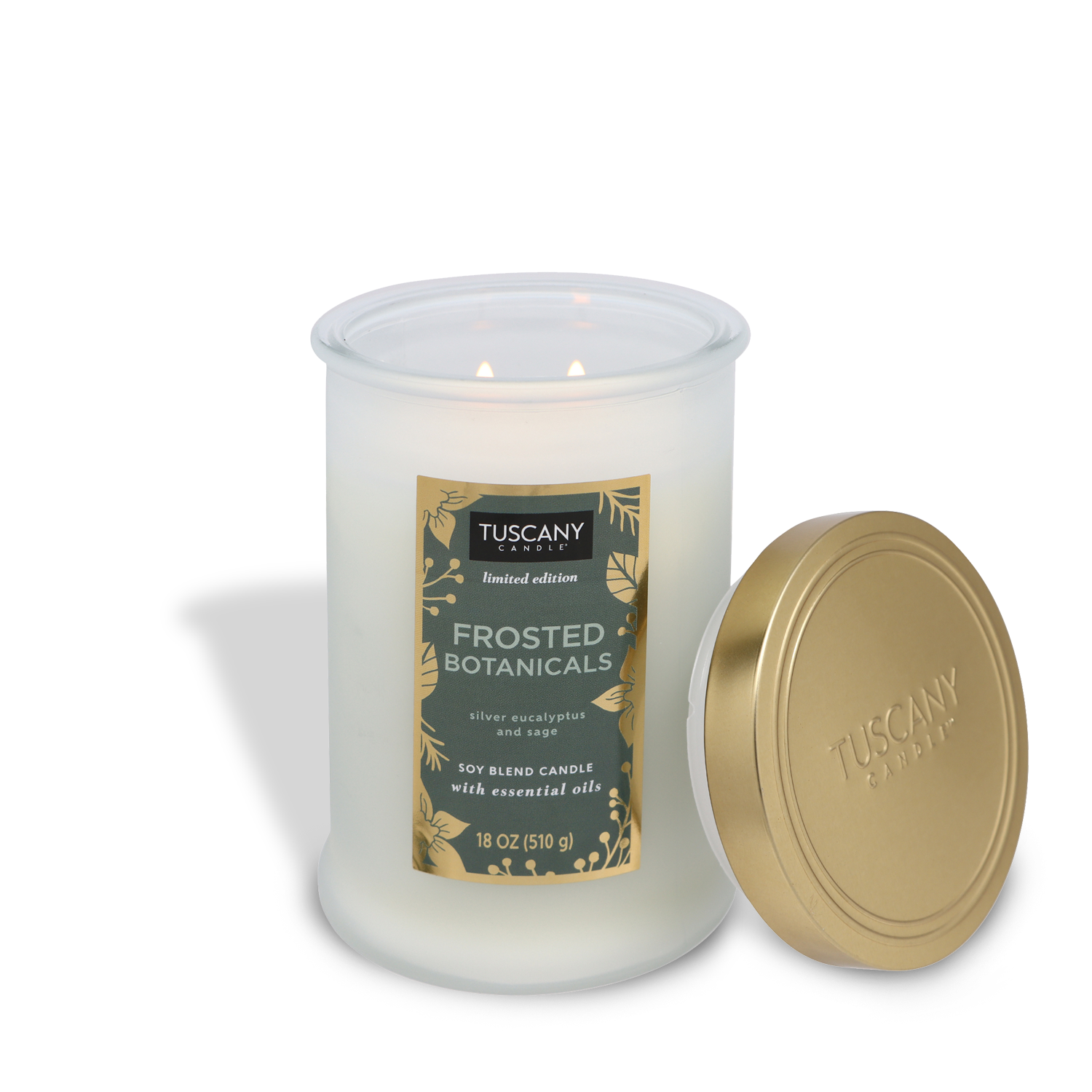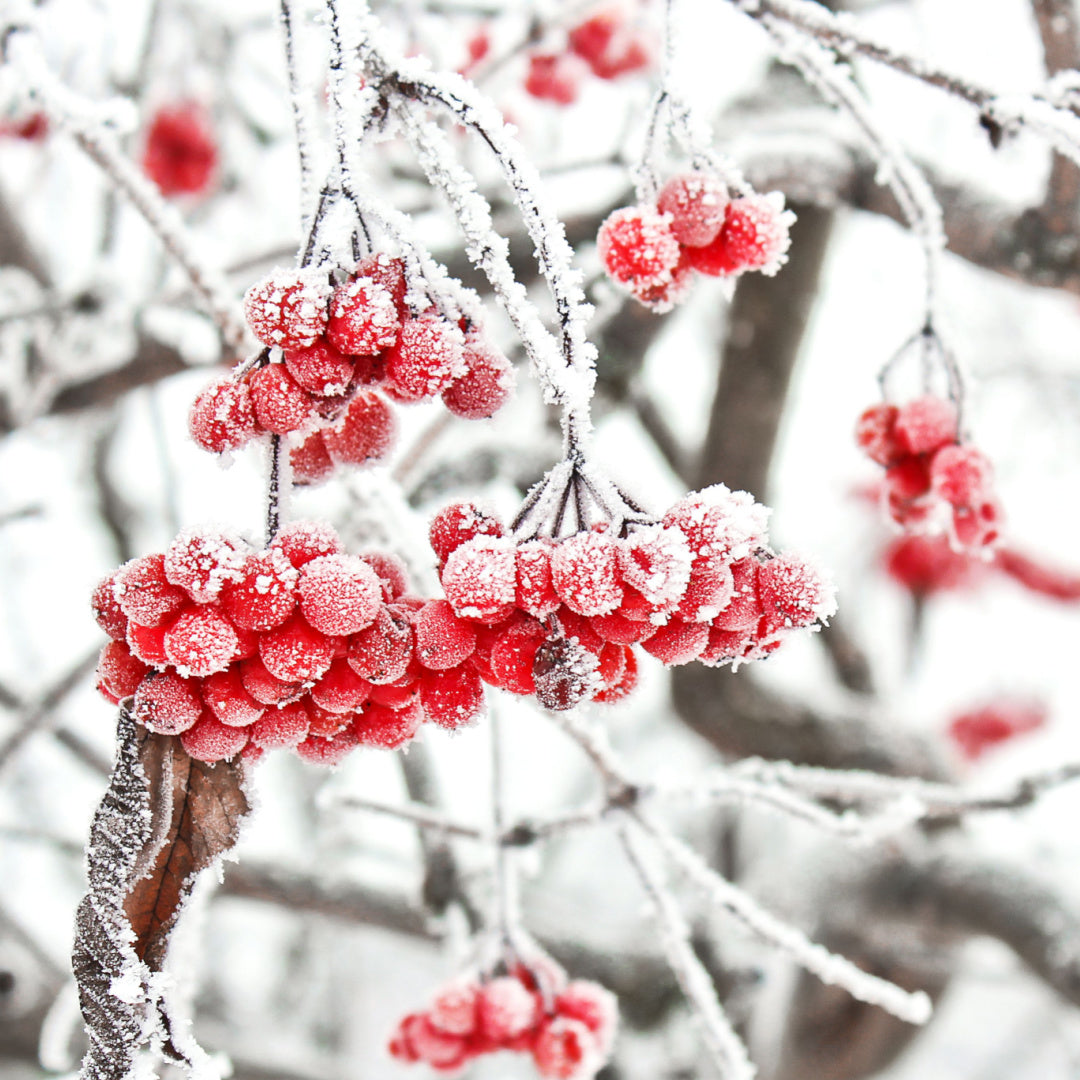 Frosted Botanicals Long-Lasting Scented Jar Candle (18 oz) – Gilded Hearth Collection
Sale price

$19.99
Regular price
(/)
Evoke the sensation of a tranquil winter morning with our "Frosted Botanicals" scented candle. As it illuminates your space, it releases a sophisticated blend of fresh snow harmoniously paired with the invigorating notes of eucalyptus, calming sage, and a medley of winter botanicals.
This 18oz creation isn't just an aromatic delight, but also a visual masterpiece. Whether you're in search of the perfect Christmas candle to set a festive mood or a winter candle to accompany you during chilly nights, the Frosted Botanicals stands out, offering more than just the familiar pine candle notes. It brings together the best of nature's fragrances, enveloping you in a refreshing embrace of winter's finest scents.
FRAGRANCE NOTES
Silver eucalyptus, frosted winter botanicals, fresh snow, and sage.
PRODUCT DETAILS
The Gilded Hearth Collection of scented candles offers festive fragrances in elegant packages. Poured into frosted, colored glass jars with 
golden
 lids, these candles are loaded with essential oils, each featuring two lead-free wicks for an even burn experience.
Wicks:
2
Volume:
18oz
Diameter:
4"
Height:
6"
Burn time:
approximately 80 hours
Poured in the U.S.A.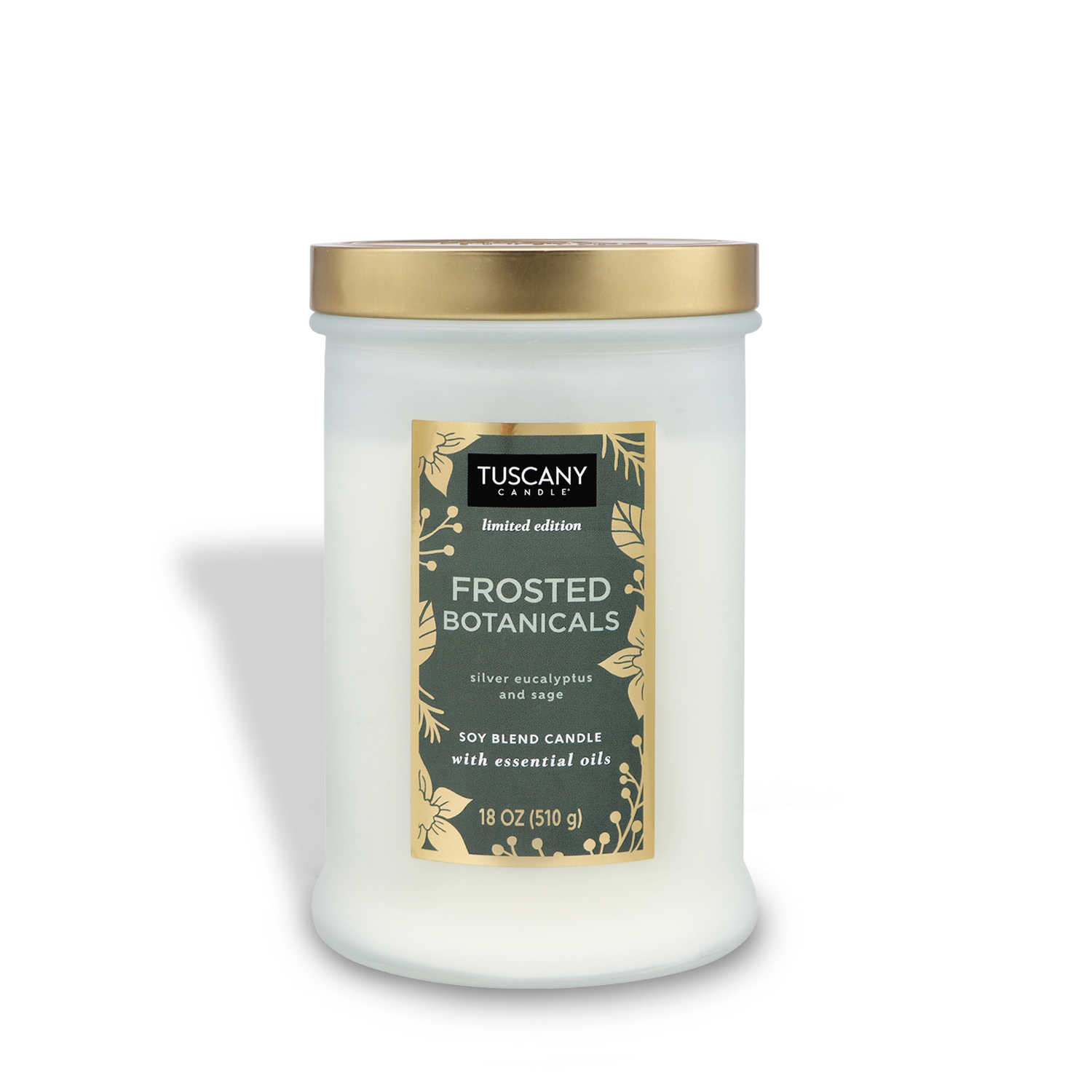 Frosted Botanicals Long-Lasting Scented Jar Candle (18 oz) – Gilded Hearth Collection
Sale price

$19.99
Regular price
Choose options