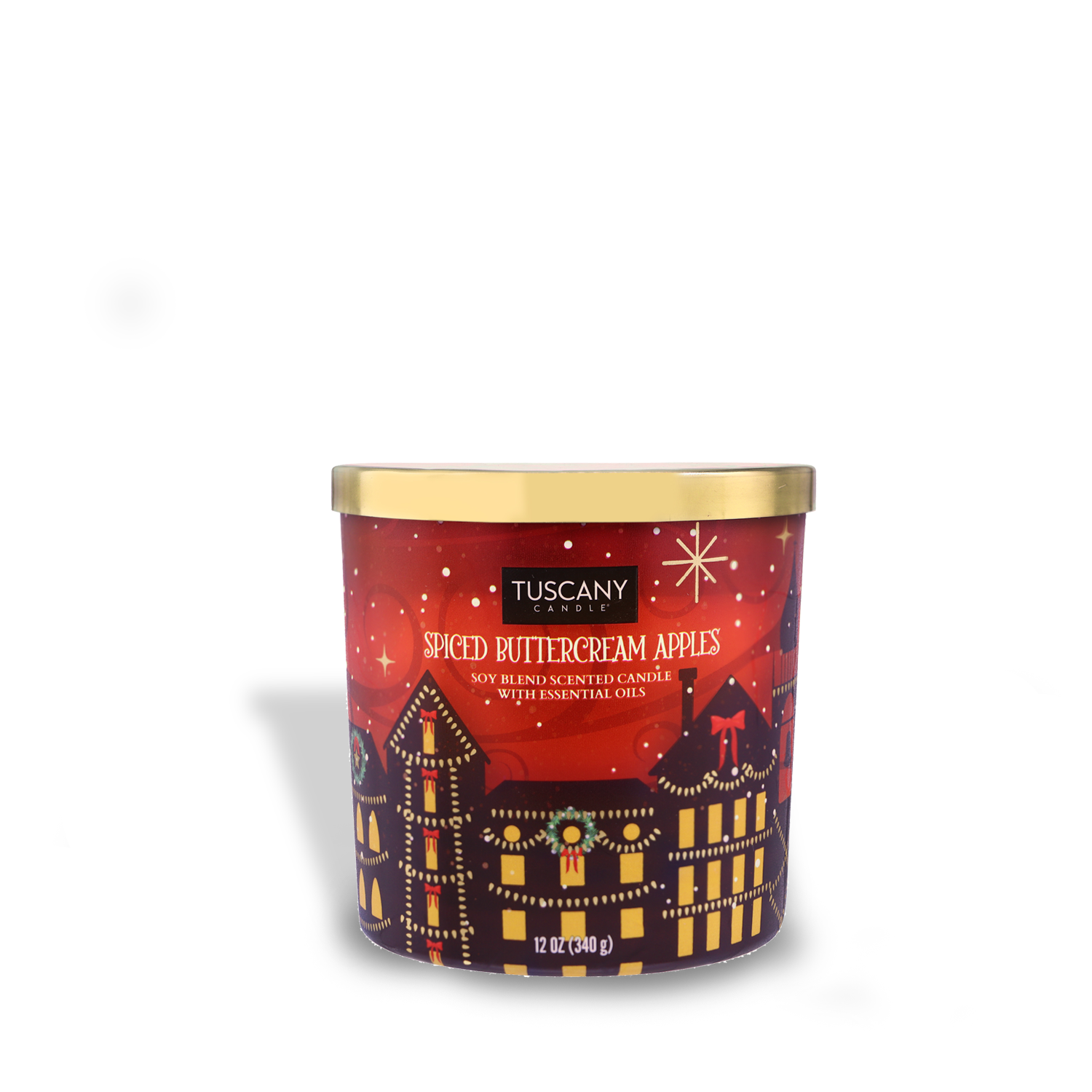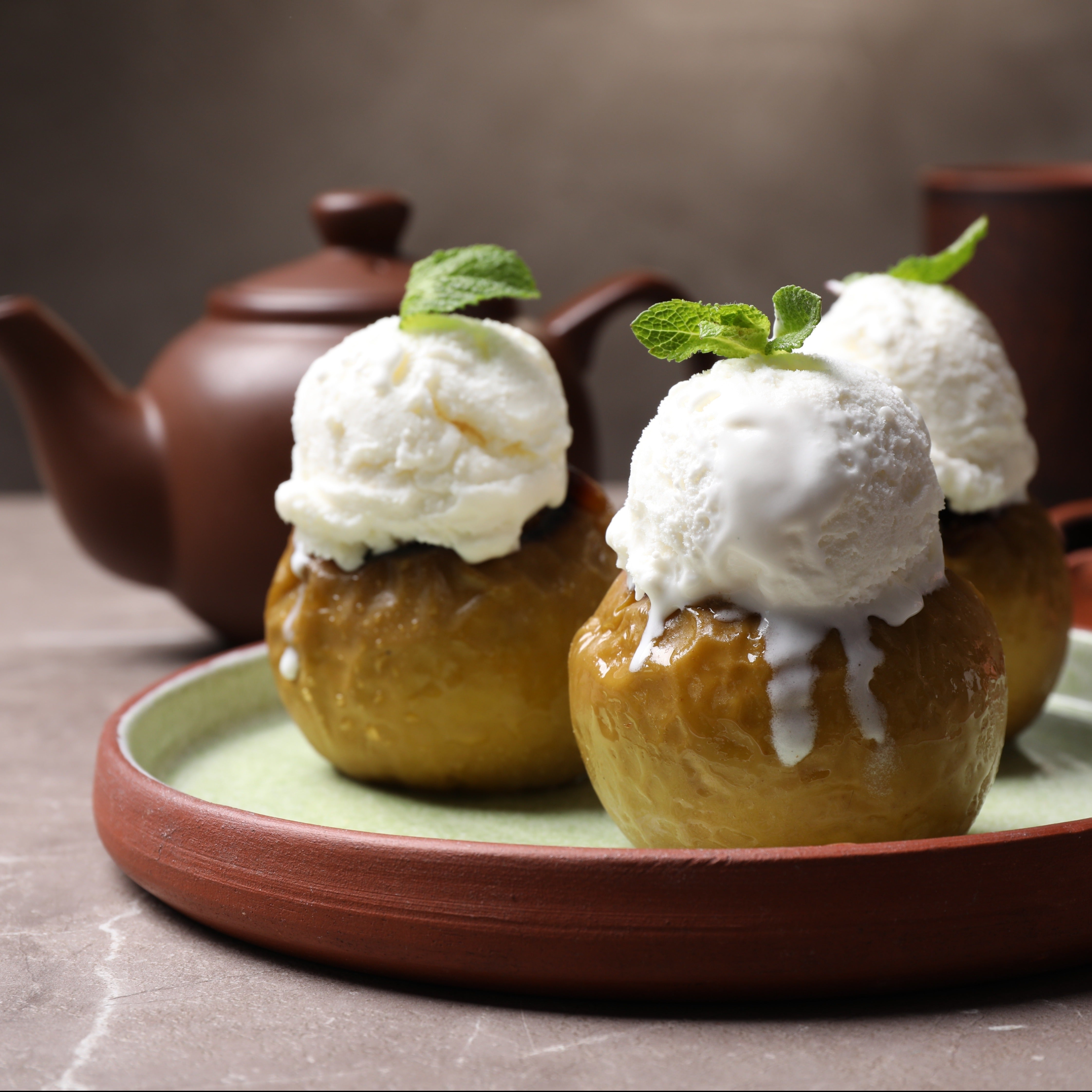 Spiced Buttercream Apples Scented Jar Candle (12 oz) – Winter Park Collection
Sale price

$18.99
Regular price
(/)
Indulge in the delectable aroma of "Spiced Buttercream Apples" with our uniquely crafted scented candle, a highlight within the "Winter Park" collection. Immerse yourself in the sensory delight of baked apples, lavishly sprinkled with grated cinnamon and crowned with luscious buttercream. Encased in a 12oz glass jar adorned with a decorative wrap, the pristine white wax gleams invitingly, and its radiant glow is complemented by a sophisticated golden lid, adding an air of elegance to its design.
With "Spiced Buttercream Apples", every flicker tells a story of festive gatherings and cherished memories. Whether you're searching for a Christmas candle that conjures up heartwarming holiday feasts, a holiday candle that resonates with festive cheer, a scented candle that captures winter's comforting embrace, or a winter candle that sparks joy and nostalgia, this fragrance promises to elevate your seasonal experience.
FRAGRANCE NOTES
Baked apples sprinkled with grated cinnamon and topped with buttercream.
PRODUCT DETAILS
Our Winter Park collection of holiday candles encapsulates the nostalgia of Christmas in America. Each winter candle in this collection is crafted with the utmost care, using only the finest ingredients to create a scent that captures the essence of the winter holiday season. Contained within a reusable shrink-wrapped glass vessel, this timeless collection features our premium satin wax paired with three lead-free wicks for a clean and optimal
burning experience.

Volume: 12oz
Diameter: 4"
Height: 4"
Burn time: approximately 40 hours
Poured in the U.S.A.
This is a limited-run collection. Once it is sold out, it will not be replenished.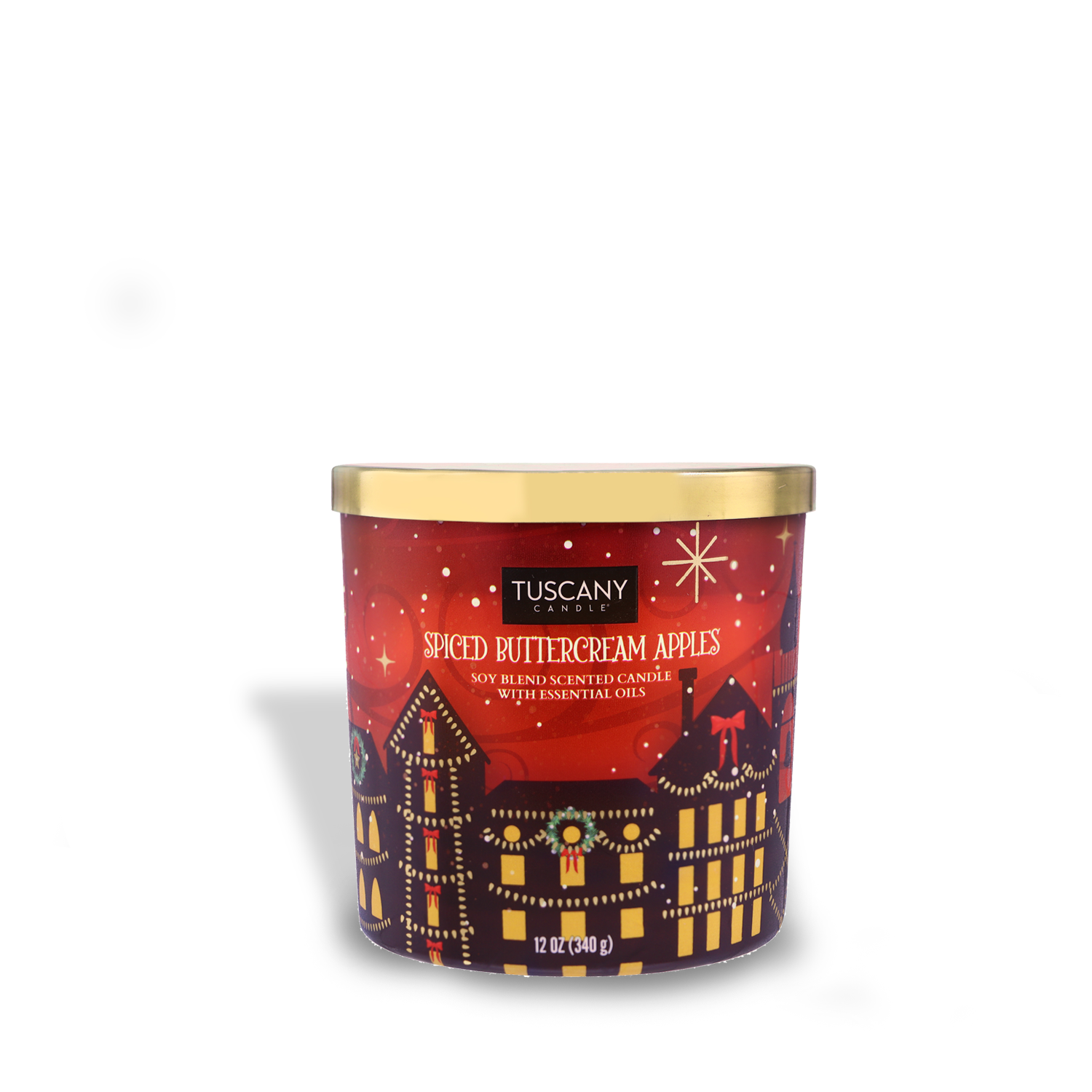 Spiced Buttercream Apples Scented Jar Candle (12 oz) – Winter Park Collection
Sale price

$18.99
Regular price
Choose options