MODERN, SOPHISTICATED, TIMELESS.
Tuscany Candle® celebrates the warmth and everyday elegance of your home. Our collections are masterfully produced in several exciting styles that perfectly suit an array of trends. From our everyday classics to our lifestyle collections, the Tuscany Candle® family aims to bring a touch of brilliance into your daily life.
Discover our newest arrivals
---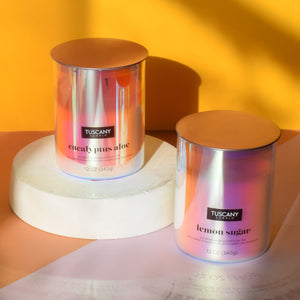 Serene Clean
By marrying concepts of wellness with home air-care, the glowing iridescence of our Serene Clean Collection transforms your home space and your everyday routines.

This highly aesthetic collection aims to promote an aromatherapeutic sense of comfort and serenity while attacking unpleasant household aromas. These unique candles have been formulated with essential oils and powerful enzymes that attack and neutralize unpleasant smells instead of just masking them.

SHOP NOW
Elemental Aromatics
Elemental Aromatics celebrates that sensorial journey back to nature and the healing elements she has to offer.

With a focus on biome based aromatherapy and chromotherapy, this unique collection offers you a way to transform your space and find a bit of solace in your modern life.
SHOP NOW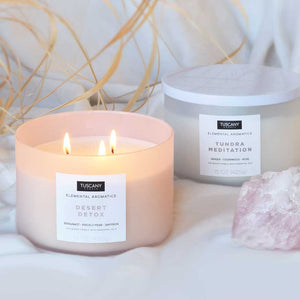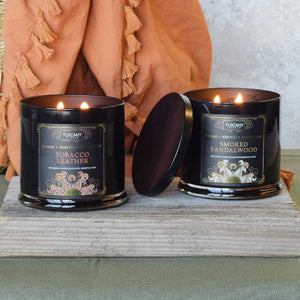 Homme + Heritage
Homme + Heritage honors the tradition of masculine luxury with a historically vintage edge.

The style is modern and sophisticated while reflecting a warm personal tone to your home.
SHOP NOW