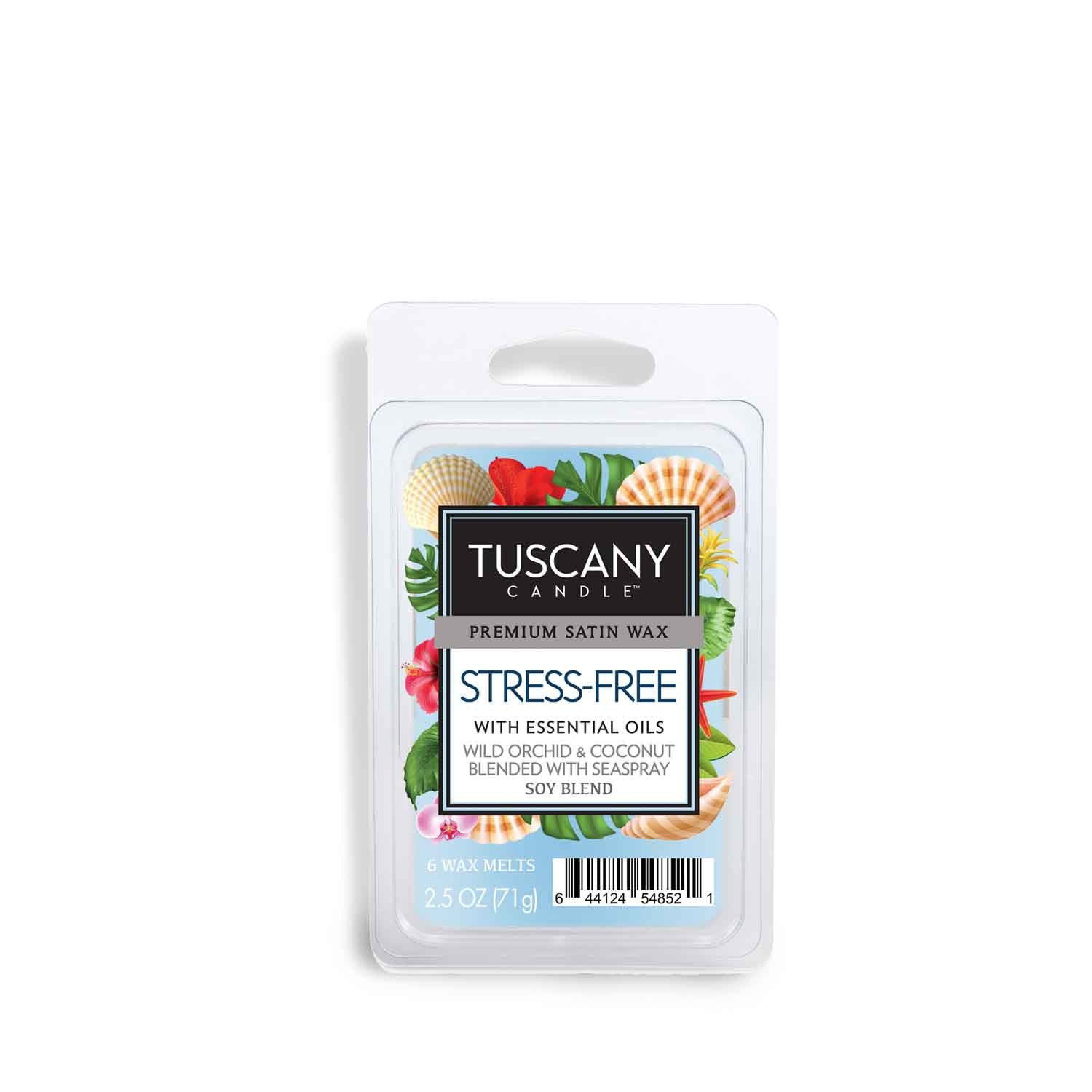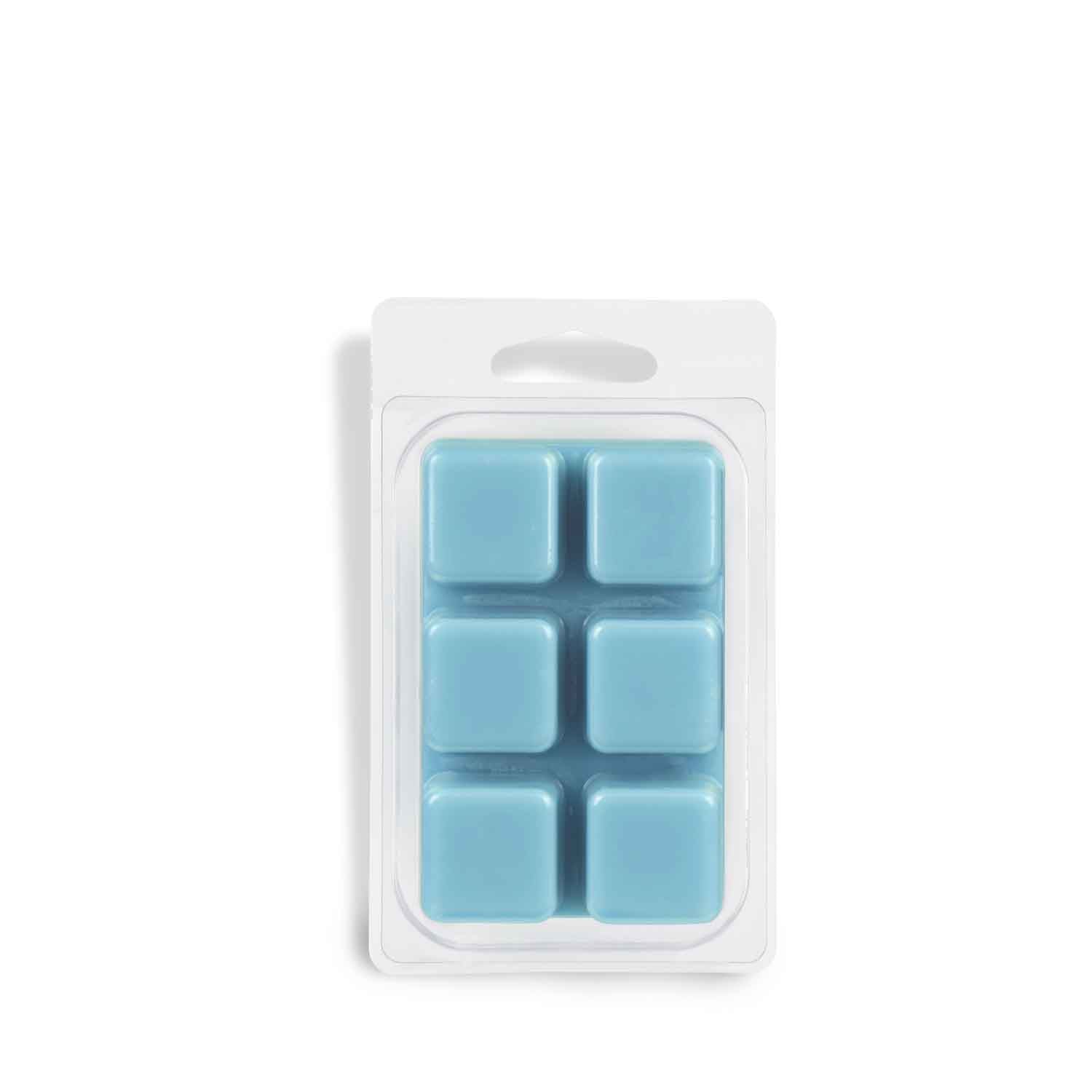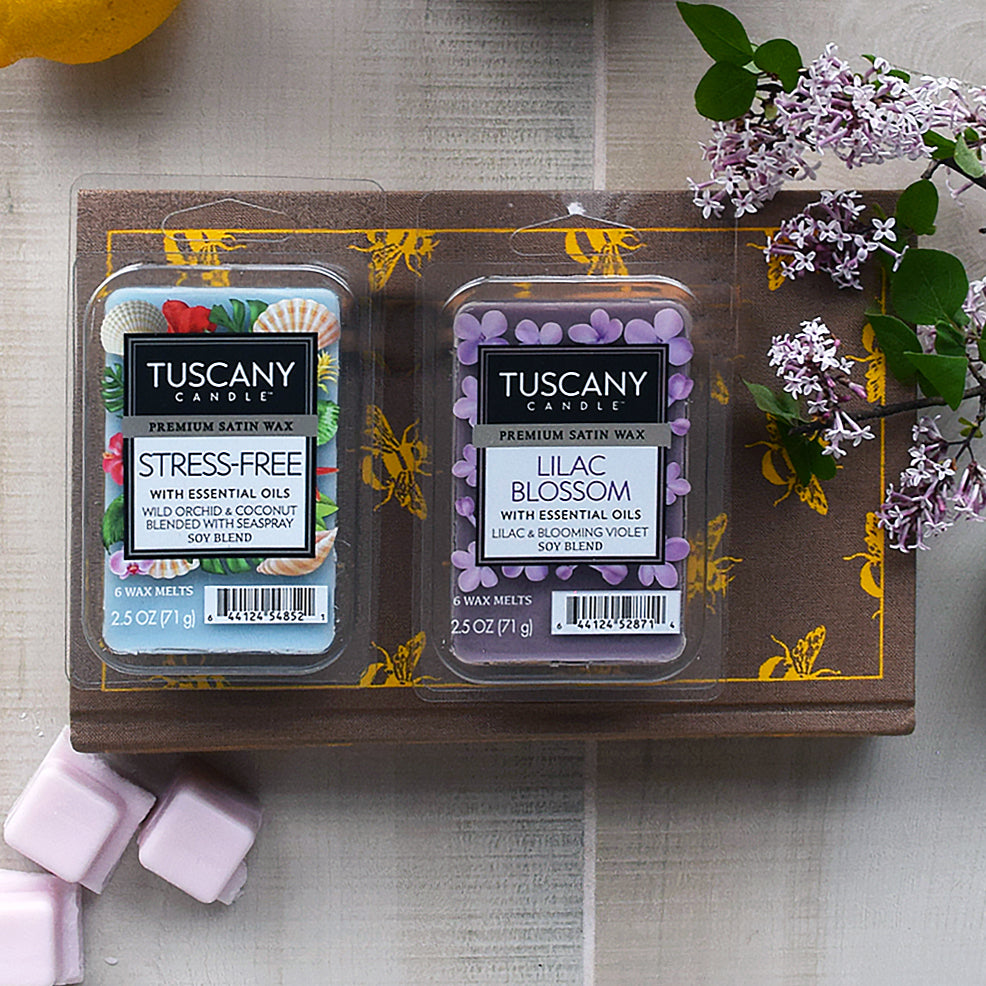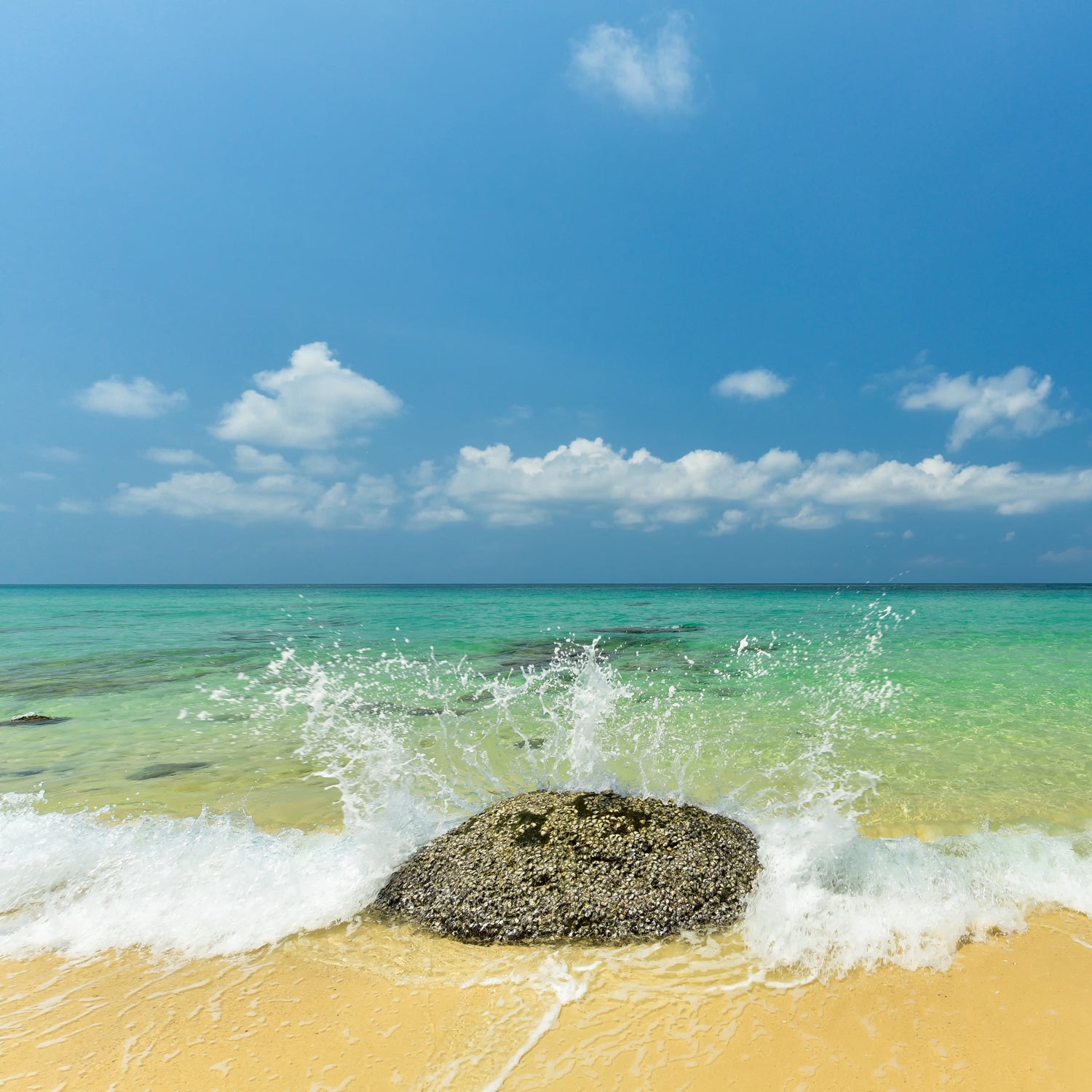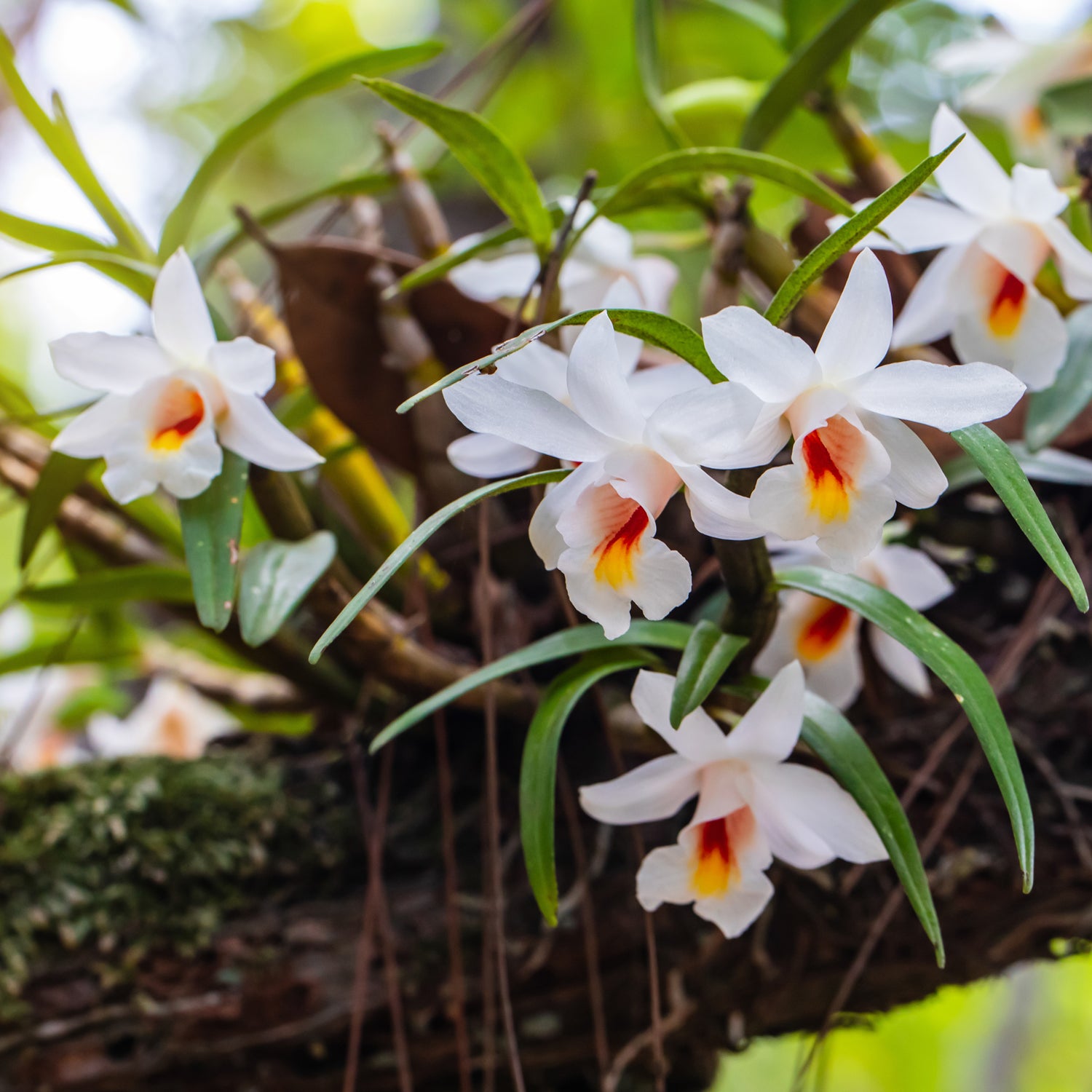 Stress-Free Scented Wax Melt (2.5 oz)
Sale price

$4.49
Regular price
(/)
Escape the demands of daily life with our "Stress-Free" wax melt fragrance bar. Infused with the exotic allure of wild orchid, the creamy essence of coconut, and the refreshing touch of ozonic seaspray, this scent is a voyage to a tranquil paradise. As the wax gracefully melts, it releases a harmonious blend that transports you to sun-kissed beaches, tropical gardens, and moments where the world seems to pause just for you. Perfect for creating an oasis of calm and relaxation in your space. Breathe in, let go, and let "Stress-Free" guide your senses to a place of serenity and peace.
FRAGRANCE NOTES
Wild Orchid, Coconut, and Ozonic Seaspray
PRODUCT DETAILS
There are many circumstances in which a scented candle may not be the best option for your air-care needs. For example, kids and pets often don't smell terrific, and they also generally aren't great around open flames. Or perhaps you're hosting a party and want one less thing to worry about, or maybe you'd like an especially great-smelling, relaxing, carefree afternoon.
Enter Wax Melt Tart Bars from Tuscany Candle - safe, flameless, low-maintenance alternatives to scented candles that feature the same amazing fragrances as all of your Tuscany favorites. These high-quality scented fragrance bars, designed for electric melt warmers, safely permeate rooms with a delightful aroma without the need to light and monitor a candle. Simply snap off a cube to adjust scent intensity, turn on the warmer, and enjoy! Our wax melt bars are offered in a wide range of fragrances, from cozy to tropical, all crafted in the USA to the highest standards. You can even mix and match fragrances to create a totally custom olfactory experience!
Volume: 2.5oz
Diameter: 2.9"
Height: 4.75"
Burn time: approximately 4 hours per cube - 24 hours per pack
Uses: home, office, dorm, bathroom, kitchen, and any flame-free environment.
Poured in the U.S.A.
For Best Results, use with Tuscany Candle® wax melt warmers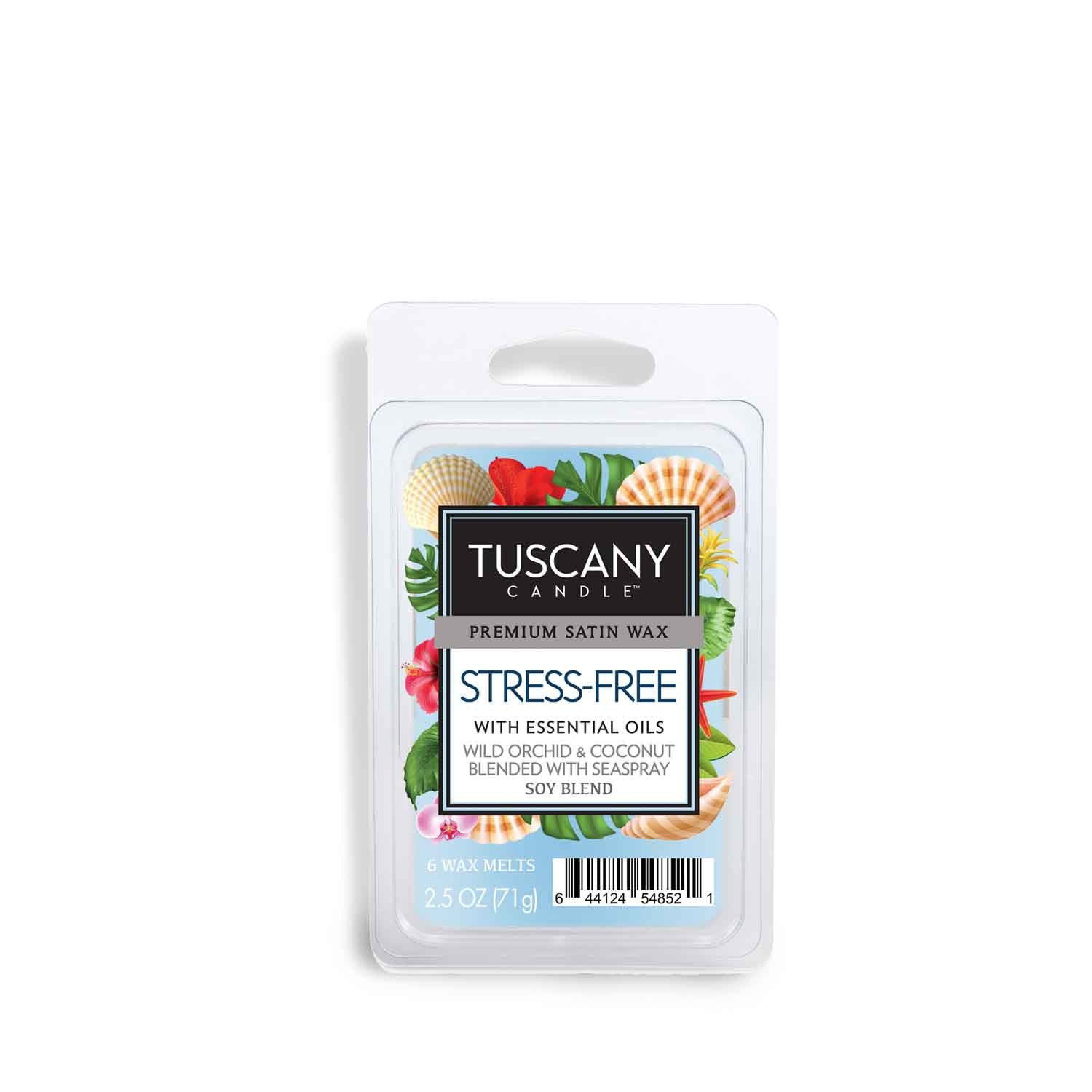 Stress-Free Scented Wax Melt (2.5 oz)
Sale price

$4.49
Regular price
Choose options